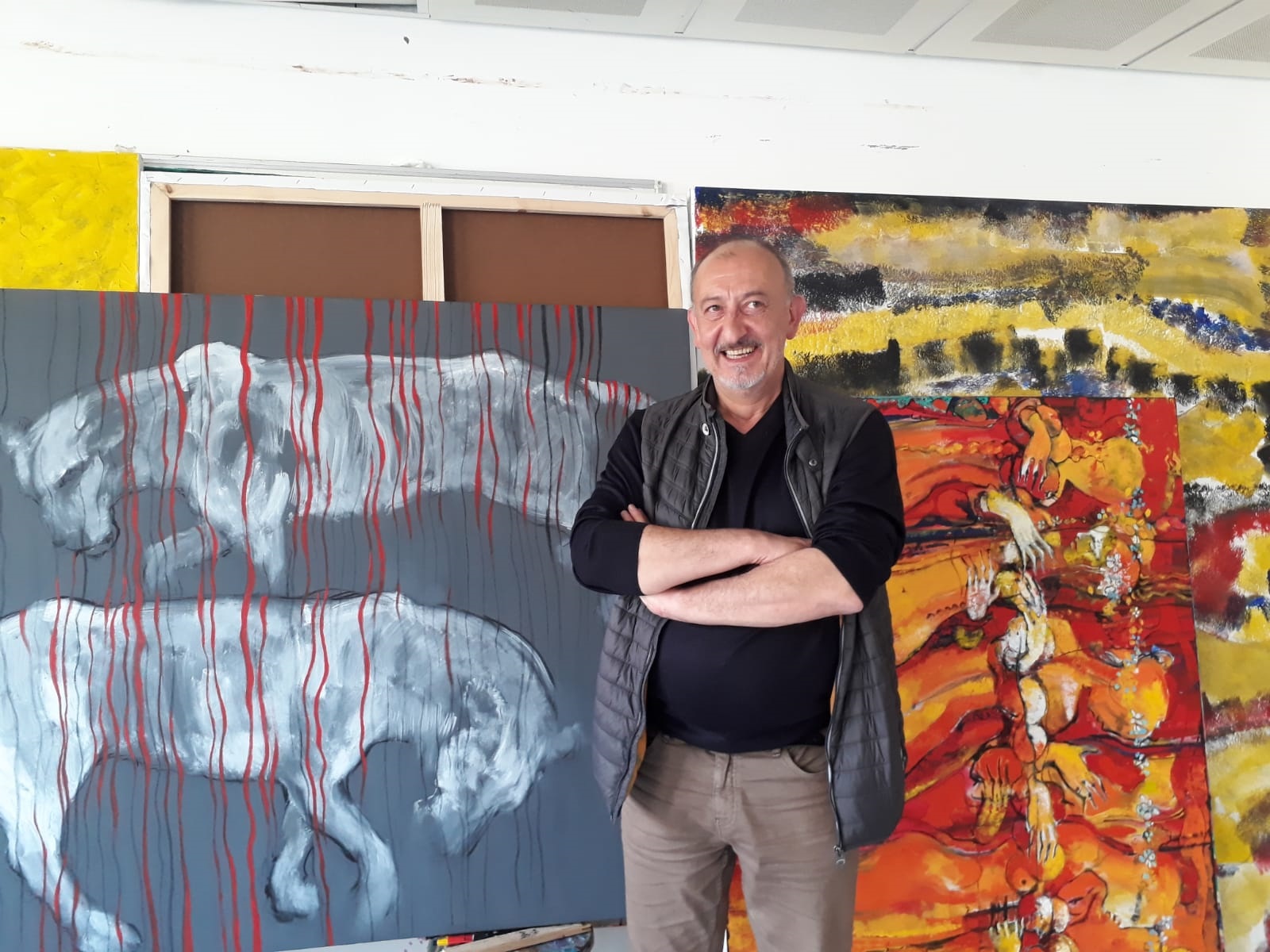 Due to the spread of the new type of coronavirus (Covid-19) worldwide, painters continue to reflect the pandemic and struggle carried out against the virus on their canvases.
According to the information given by the Press and Public Relations Directorate of Near East University, artist David Mcheidse depicted the fight against coronavirus, which caused severe fear and anxiety in the world, into three separate canvases with his brush.
Artist David Mcheidse emphasized that the coronavirus may have long-lasting effects on human psychology even after being overcome and stated that he supports this struggle by sharing his artworks with art lovers.
Emphasizing that we must consider the warnings and precautions taken by the authorities, the artist said, "stay at home, stay safe".
In the statement, it was reported that the artworks depicting the fight against the pandemic will be shared by a different artist every day for the Cyprus Museum of Modern Arts.
Who is David Mcheidse?
Born in Germany in 1964, the Georgian artist started his education at the Tbilisi Art Academy in 1982. The artist won the highest award of the Union of Soviet Socialist Republics in Al- Union diploma studies competition with his thesis titled "Alone". In 1989, he started working as a teacher at the Department of Sculpture. In 1995 he participated in the exhibition project with his father Levan Mсheidse. In 1995, he built monuments on the theme of World War II and in 1996, he built monuments dedicated to the founder of the city of Metlah in Germany. He has been working as a professor at the Academy of Humanities and Arts in Tbilisi since 2001. The artist, David Mcheidse, has held solo exhibitions in the cities of Milan, Verona, Stuttgart, Prague.