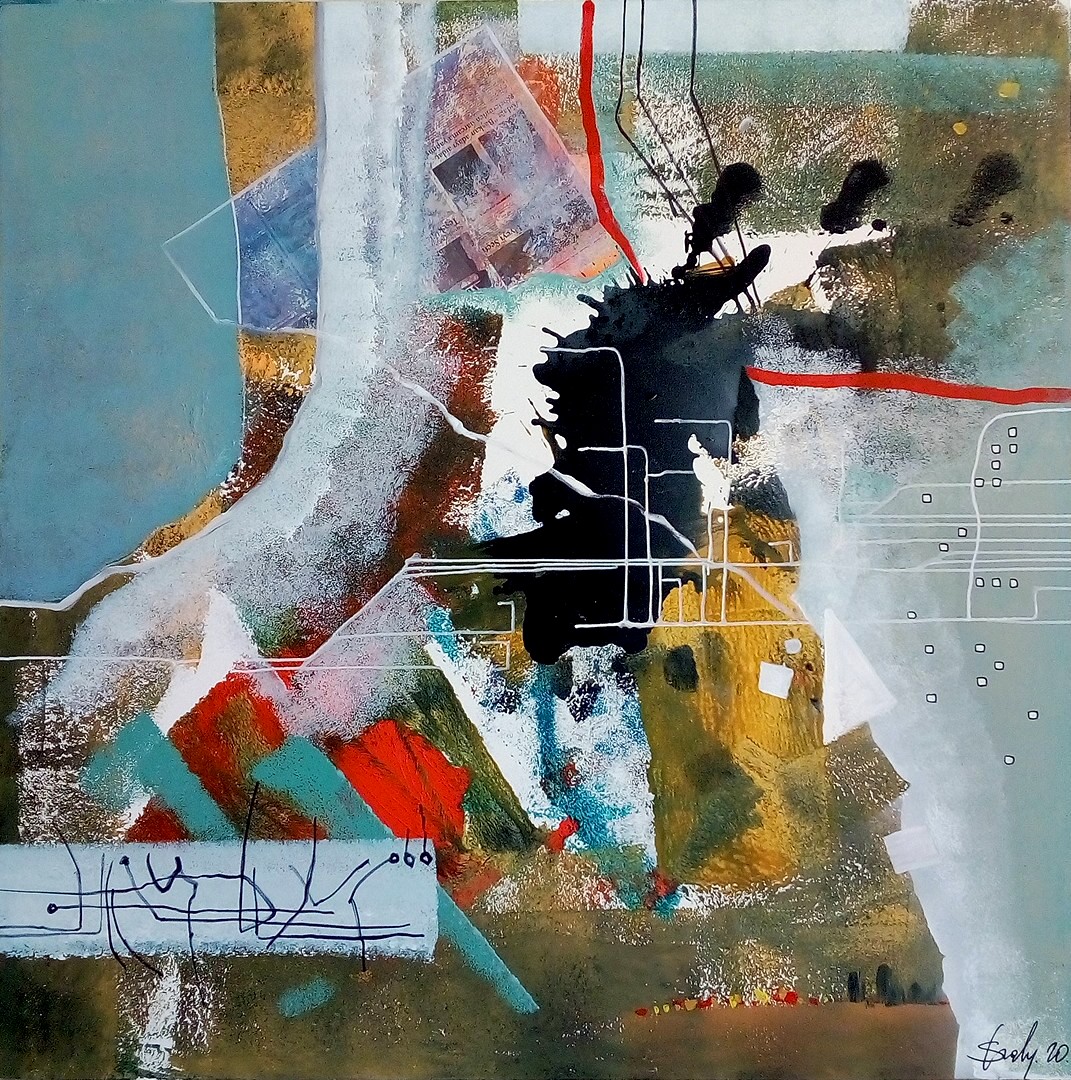 Artist Andrey Orazbayev made artworks titled "Transfer Station", "Samskaras", "
Shining strings of the moonlight
" and "
Two systems
" on the canvas for Cyprus Museum of Modern Arts.
Among the artworks of the artist, respectively, in his work named Transfer Station; he emphasizes that Clifford D. Simak is an adaptation of the science fiction novel of the same name, that all minds have "Contact" and that this concept is the essence of the common mind.
In his other work, Samskaras, he tried to reflect the traces of the samskaras in Indian philosophy left in the mind by individual actions or external conditions.
In this work titled "The shining strings of the moonlight", he compared creativity that sometimes resembles walking through a labyrinth, emphasizing that the artist who finds his way out of one labyrinth finds himself in another labyrinth, reflecting that these intertwined labyrinths connect the multi-dimensional canvas of the universe.
In his last artwork titled "Two Systems", he emphasized Chaos and Order: Chaos arises from order and order arises from chaos. He reflected that order is inseparable from chaos and chaos sometimes appears as a complex order.
Who is Andrey Orazbayev?
He was born in 1963 in Pavlodar city of Kazakhstan. He graduated from Pavlodar Industrial Institute Civil Engineering Department. He studied at the graphic design school, the arts and graphics department of the Omsk State Pedagogical Institute. He is a member of the International Union of Artists of Russia and the Artists of Kazakhstan. In 1994, the avant-garde artist participated in the exhibition "New Steppes" in Pavlodar. He is known as a performance artist who works in the fusion style of fine arts and theatrical performance.