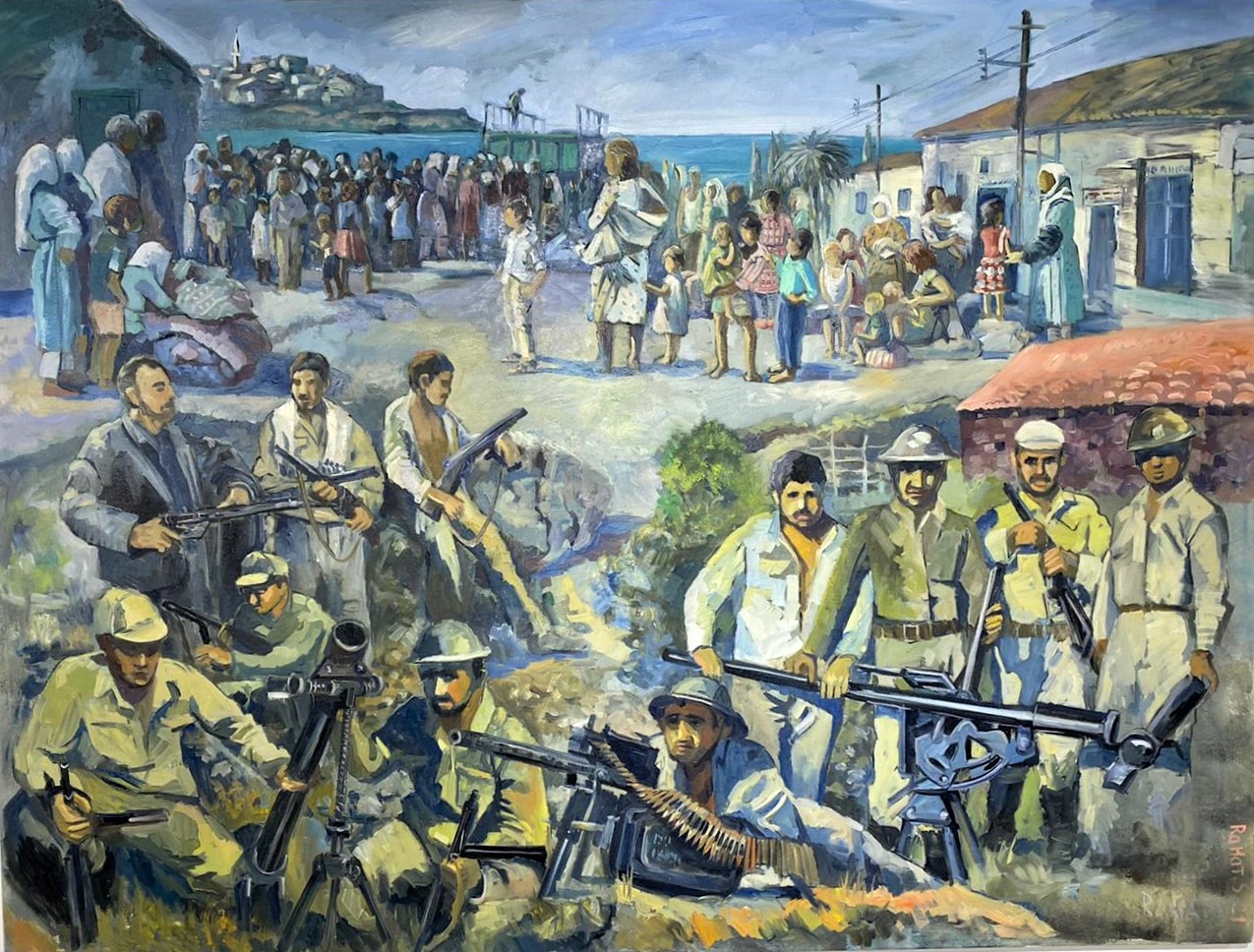 Aiming to carry the Turkish Cypriot history and culture to the present day and transfer it to future generations with the works of art in its collections as well as the contemporary works of art it exhibits, the Walled City Museum continues to enrich its collection. Artifacts depicting the Arpalık, Ayvasıl, Muratağa-Sandallar massacres and the Erenköy resistance, which took place in the 1960s and in 1974 and left deep traces in the memory of the Turkish Cypriot community, began to be exhibited at the Walled City Museum. The artworks that found life on the canvas of Kazakh artist Rakhat Saparalieva, depict the unwanted events of the history of Cyprus and carry them to the future through the eyes of the artist.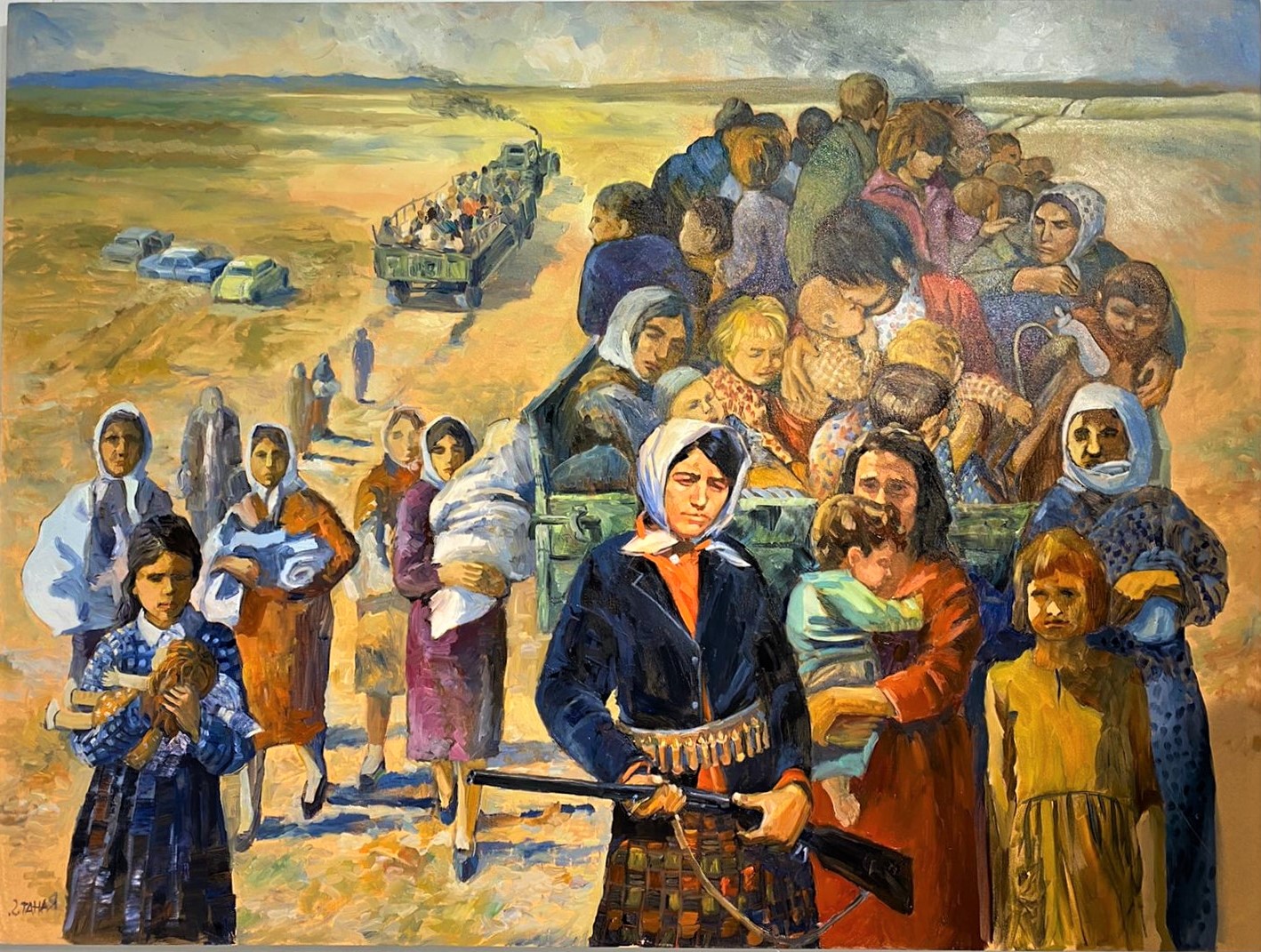 Bringing history together with modern art
Walled City Museum, which was opened in November 2020 by the Near East Enterprises, aims to transfer the historical and cultural values of the TRNC, especially Nicosia, where it is located, to future generations as a city museum. There are many collections in the museum that serve for this purpose. In the Walled City Museum, where works of a different style and period are exhibited on each floor; toy car collection, examples of swords and knives, more than 70 sculptures including hyperrealist silicone sculptures of the symbols of Turkish Cypriot culture, paintings, objects related to maritime history and Karagöz replicas are also exhibited. At the same time, Ottoman period works such as orders, edict, governor registers of Nicosia, and carpets from the 17th century are exhibited at the museum.
The hyperrealist silicon sculpture collection exhibited at the Walled City Museum brings together the most remarkable works. In the collection, especially the Cyprus Turkish Community leader Dr. Fazıl Küçük and TRNC Founding President Rauf Raif Denktaş, as well as Turkish aviation's iconic names Cengiz Topel and Air Pilot Major Fehmi Ercan are included. Also, Mehmet Ertuğ, an important symbol of the Turkish Cypriot shadow play, Aynalı, who is the biggest representative of an important tradition in Cyprus with his folk poet and meddah, Ahmet Seçkli, who has an important place in Turkish Cypriot music, and members of the Mehmetaliler Music Group take place in the collection. Hyperrealist silicone Janissary statues, prepared in honor of the 450th anniversary of the Ottoman Empire's conquest of Cyprus, have recently been exhibited at the Walled City Museum.
Prof. Dr. Ali Efdal Özkul: "It is extremely important for our national integrity and identity that we, as Turkish Cypriots, pass on these tragic events that we experience to future generations without sowing seeds of hatred."
At the same time, the Director of the Museums Department of the Near East Enterprises, who stands out with his historian identity, Prof. Dr. Ali Efdal Özkul emphasized the importance of historical awareness so that the dark years of the Turkish Cypriot Community after the 1960s would not be repeated again, and said, "It is extremely important for our national integrity and identity that we transfer these sad events we experienced as Turkish Cypriots to future generations without sowing seeds of hatred. The exhibition of works depicting the Arpalık, Ayvasıl, Muratağa, Sandallar massacres and the Erenköy resistance will play an important role in conveying the historical realities to the future."
Stating that the Walled City Museum is an exemplary city museum with its artworks reflecting the Turkish Cypriot culture, Prof. Dr. Özkul said, "The collections of the Walled City Museum, which we will continue to enrich, will serve as a bridge that will connect the past to the present and the present to the future."