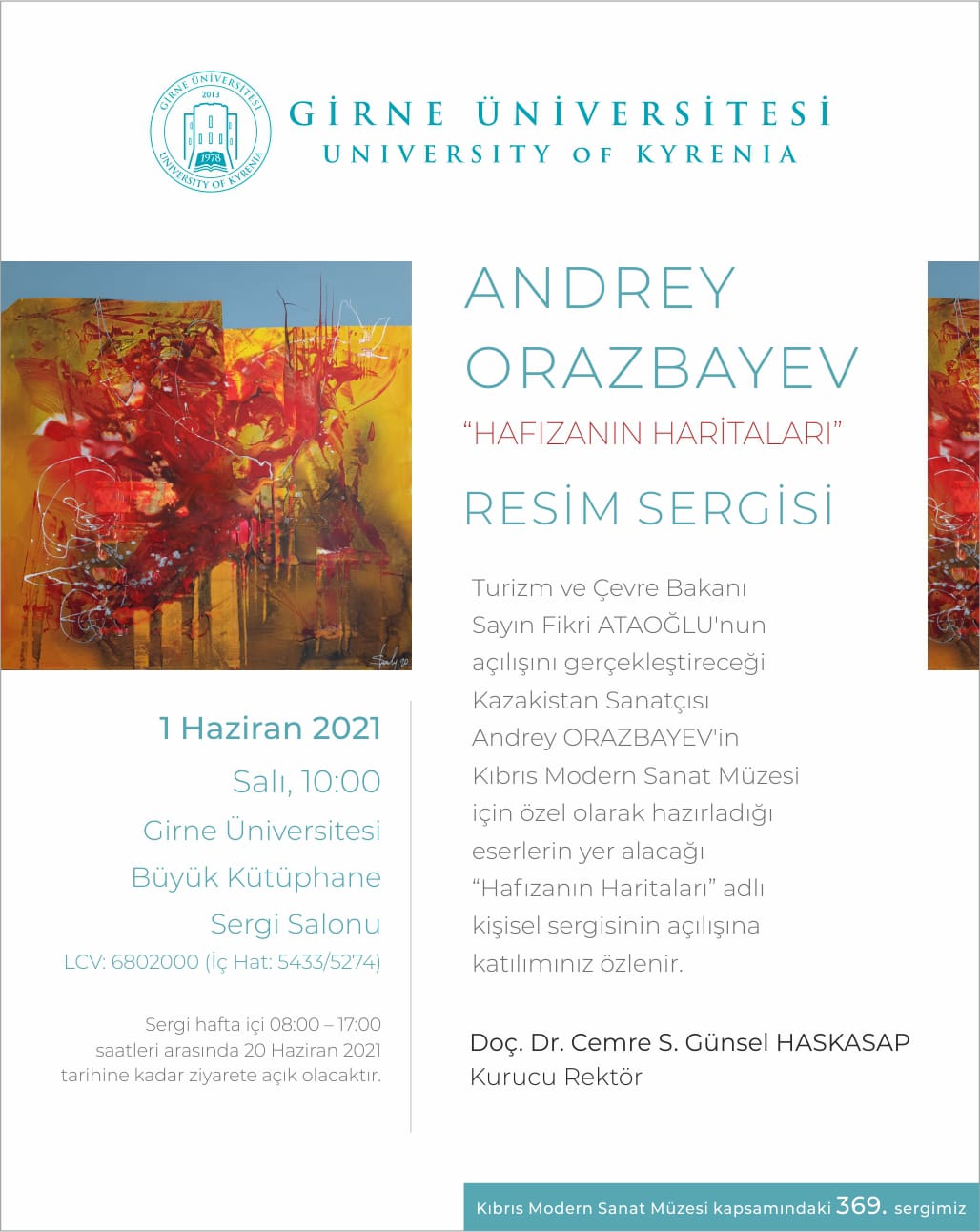 Kazakh artist Andrey Orazbayev's solo painting exhibition "Map of Memories" exclusively prepared for the Cyprus Museum of Modern Arts will be opened by Tourism and Environment Minister Fikri Ataoğlu at 10:00 at University of Kyrenia on Tuesday, June 1st.
The solo painting exhibition consisting of 30 artworks of Andrey Orazbayev will meet with art lovers at the "Kyrenia University Grand Library Exhibition Hall".
Orazbaev's paintings introduce art lovers to the creative process
Andrey Orazbayev creates his works on the basis of a symbolic plan. The painter's works can be distinguished by the complexity of the lines, the density and completeness of the composition, the elegance and accuracy of the line. His artworks full of inner expressions have an original interpretation. The paintings by Andrey Orazbaev represent the modern way of introducing art lovers to the creative process.
Who is Andrey Orazbayev?
He was born in Pavlodar, Kazakhstan in 1963. He graduated from Pavlodar State Pedagogical Institute, Department of Civil Engineering. He studied at the Department of Art and Graphics at Omsk State Pedagogical University. He is a member of the International Union of Artists of Russia and the Artists of Kazakhstan Union. In 1994, he held his exhibition "New Steppes" as an avant-garde artist in Pavlodar. Orazbayev, also known as a performance artist working in the fusion style of fine arts and theater performance, has also created many works exclusively for the Cyprus Museum of Modern Arts.