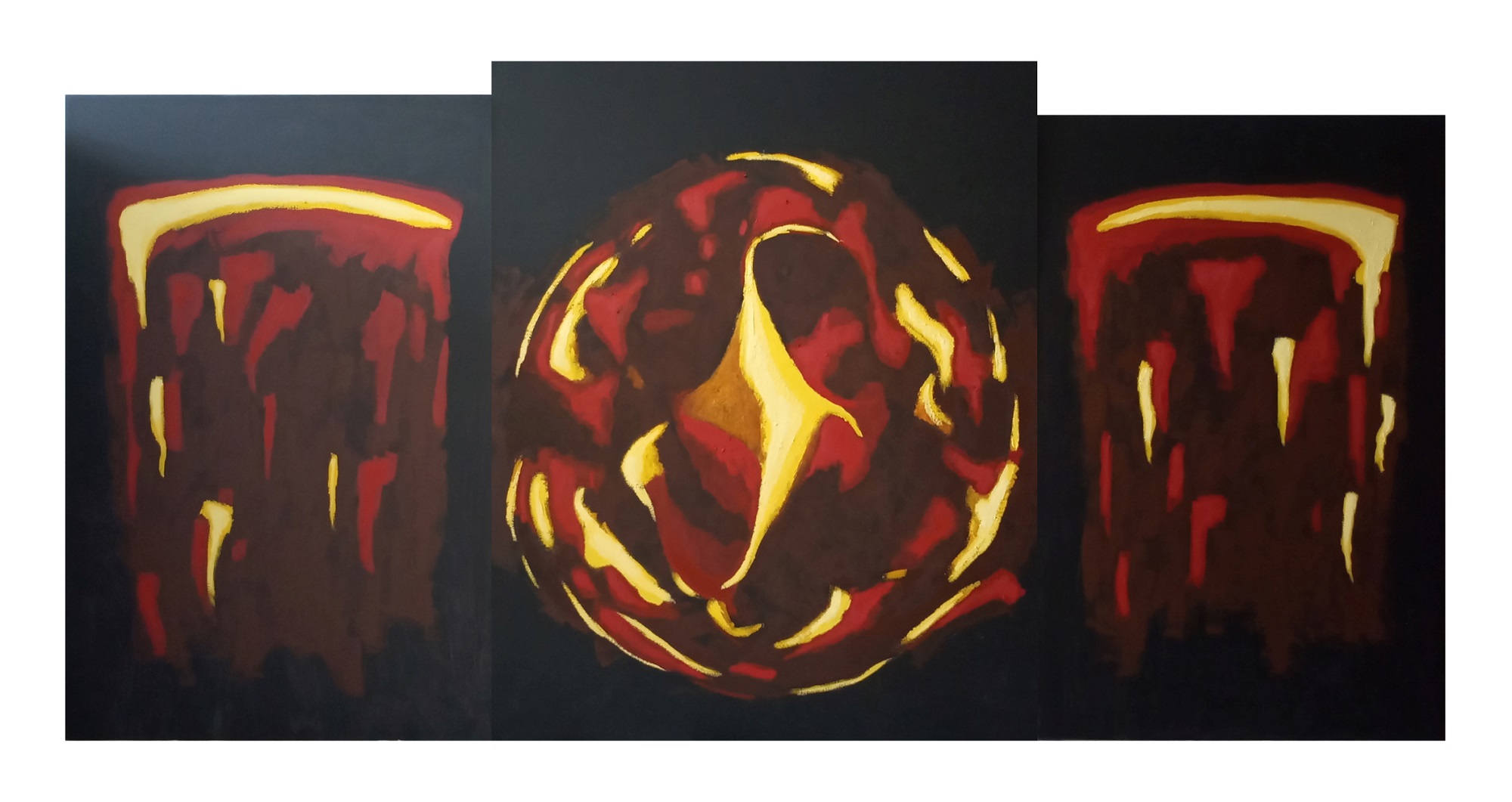 Due to the spread of new types of coronavirus (Covid-19) worldwide, people's long-lasting lives under quarantine have also mobilized the artists and they produce artworks to support the fight against the coronavirus continue to be shared with art lovers.
Artist Zeybek painted on the canvas consisting of three different pieces.
According to the information provided by the Press and Public Relations Directorate of Near East University, Assist. Prof. Dr. Hasan Zeybek, lecturer of Faculty of Fine Arts, Department of Plastic Arts, getting impressed by the text of 'Divine Comedy', which is the subject of the life and death consisting of three parts as Heaven-Hell-Araf, which was written by the Renaissance poet Italian Dante Alighieri, painted three different oil paint pieces with his unique technique.
Artist-academician Assist. Prof. Dr. Hasan Zeybek in his statement said; "Because of the Covid -19 pandemic, global measures that can be described as radical in the world have been taken and everything is going through an unpredictable process. Everything has changed suddenly due to the measures taken over human life and habits, and this change has led people to question their lives and values. I believe that art is a communication channel that human being can question himself, and that he can transform the values through it.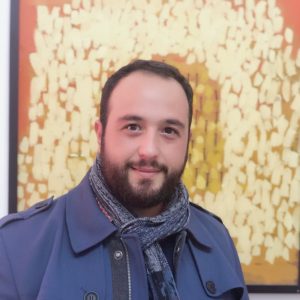 Who is Hasan Zeybek?
He was born on January 20, 1986, in Nicosia. After graduating from Fine Arts Secondary School and Nicosia Fine Arts High School Painting Department in 2002, he graduated from Akdeniz University Fine Arts Faculty Painting Department in 2008. He completed Mimar Sinan Fine Arts University Social Sciences Institute Painting Department of Arts in 2012 and Near East University Institute of Social Sciences in 2017. Since 2015, he has been continuing his academic life as a lecturer at the Plastic Arts Department of the Faculty of Fine Arts and Design, Near East University. He has works in the State Painting Collection, especially in the Cyprus Museum of Modern Art, and in many private collections. He has received many awards and participated in many national and international exhibitions. He has served as a consultant and jury member in the field of art, and his articles have been published in scientific indexes in line with his researches.