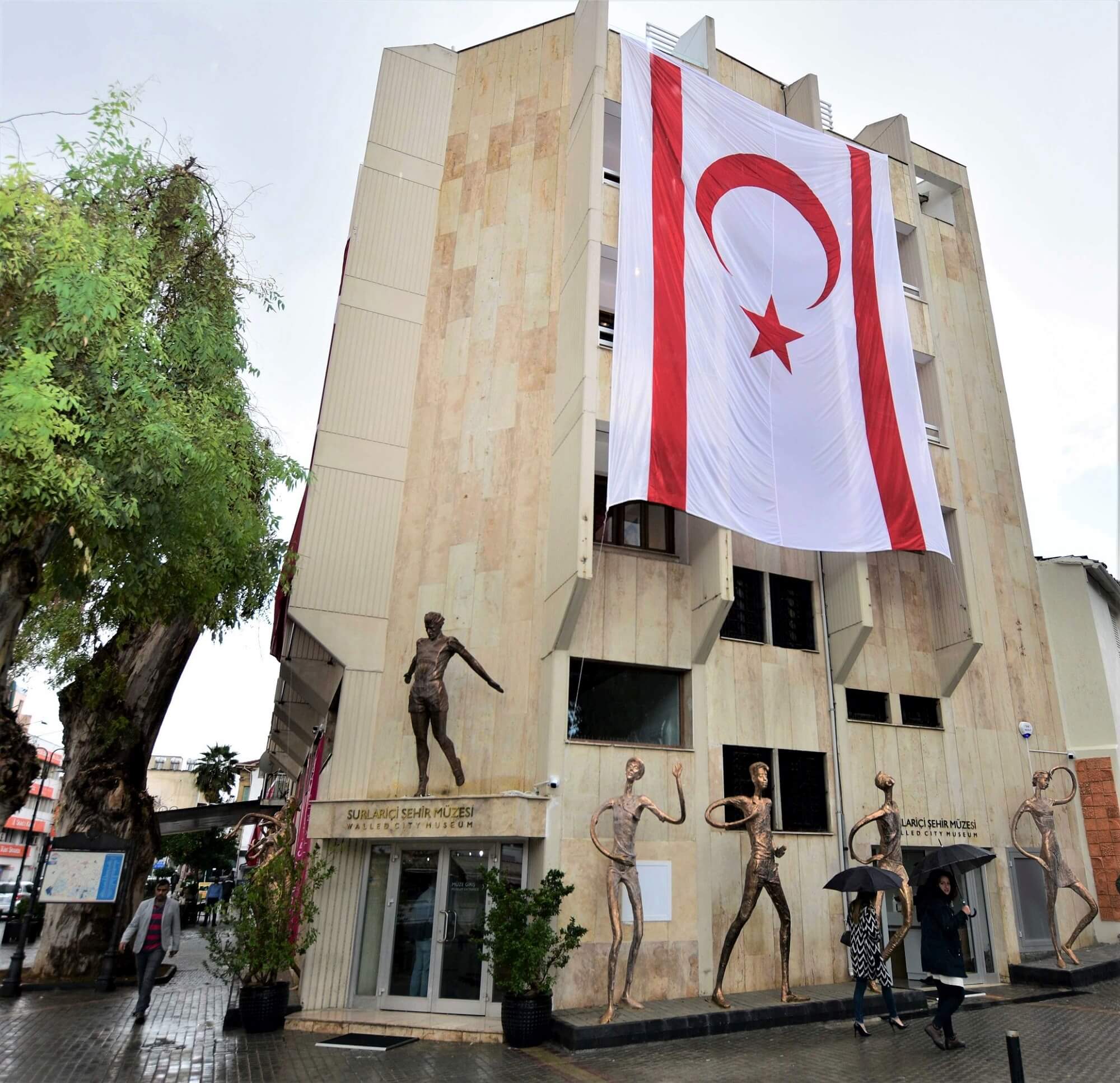 One month has passed since the opening of the "Walled City Museum", which opened its doors to the public on November 15, Republic Day. The Museum, which got into the list of most visited places in the historical region of Nicosia within a short while, was visited by over 6 thousand people in the first month. Providing free service to the public, the Walled City Museum is open to visitors except for Monday with its artworks reflecting the Cypriot culture.
Spirit of the City in the City Museum …
The Walled City Museum, which opened its doors at the Kyrenia Gate last month, combines the historical spirit of Nicosia with art. Many admirable works are exhibited together at the Walled City Museum, artifacts from a different style and period are displayed on each floor. In the inventory of the museum, toy car collection consisting of more than 3 thousand pieces, samples of swords and knives, over 70 sculptures, paintings, objects related to maritime history, copies of Karagöz, decree, Kadi registers of Nicosia, 17th century Ottoman carpets are exhibited.
Another world on every floor
On each floor of the "Walled City Museum", works of a different style and period are exhibited. The Walled City Museum has a very rich range of artifacts composed of the works of five museums. In the museum, there are examples of the works of Modern Art, Maritime, Toy Car, Knife and Sword and Cyprus Turkish National History museums. Dozens of works of different styles and interests, such as objects related to the history of maritime, figures of Karagöz, swords and knives, and a toy car collection are on display.
One of the areas where visitors spend the most time is the special area on the fourth floor, where Ottoman artifacts such as calligraphy, certificate, decree belonging to the Cyprus Administration of Foundations, Kadi registers of Nicosia and carpets from the 17th century are exhibited. These works, which reveal the traces of the Turks in Cyprus, provide a new perspective on the history of Cyprus.
The Walled City Museum was designed as a living museum. It aims to enrich the works it hosts at regular intervals and enable its visitors to see different works at each visit. The cafe, located on the terrace of the Walled City Museum, also serves the whole public with free refreshments and a 360-degree bird's eye view of the historical Walled City.