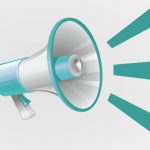 Dear students,
In accordance with the decision of the TRNC Council of Ministers dated 21.06.2021, since the face-to-face education model will be implemented in our country, active higher education students are required to be in the TRNC during the Fall semester and complete their student resident permit process.
In this context, our 2021-2022 Fall semester graduates are also required to submit their current immigration documents and entry and exit dates along with the relevant documents during the diploma approval process.
In addition, we would like to remind you that starting from February 2022, except for TRNC students, the current student resident permit documents of the students and the entry-exit statements of the students should be added to the documents during the diploma approval process.
In cases where the valid student resident permit and entry and exit statements are not submitted in line with the information given above, the diplomas will not be approved.
Regards.