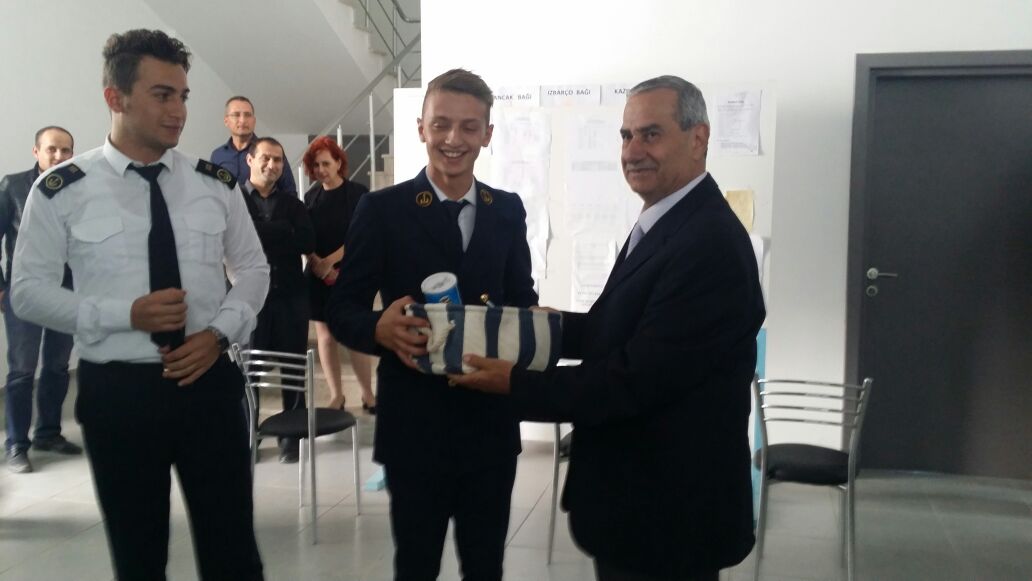 A Traditional ceremony, called "white beans and rice" has taken place In University of Kyrenia, for students of Faculty of Maritime Studies, Maritime Academy and Maritime Vocational School because of the end of summer uniform period and begining of the winter uniform period. The Founder Rector of University of Kyrenia Cemre S. GÜNSEL HASKASAP, Rector and Founding Chairman of Board Trustees Prof. Dr. İlkay SALİHOĞLU, Vice Rector Gökmen DAĞLI, Registrar Gülden Aydar ÜNLÜ, General Secretary, Assist. Prof. Hürmüs REFİKER, deans and academic staff attended the ceremony together with our present and graduated students as well as interested guests.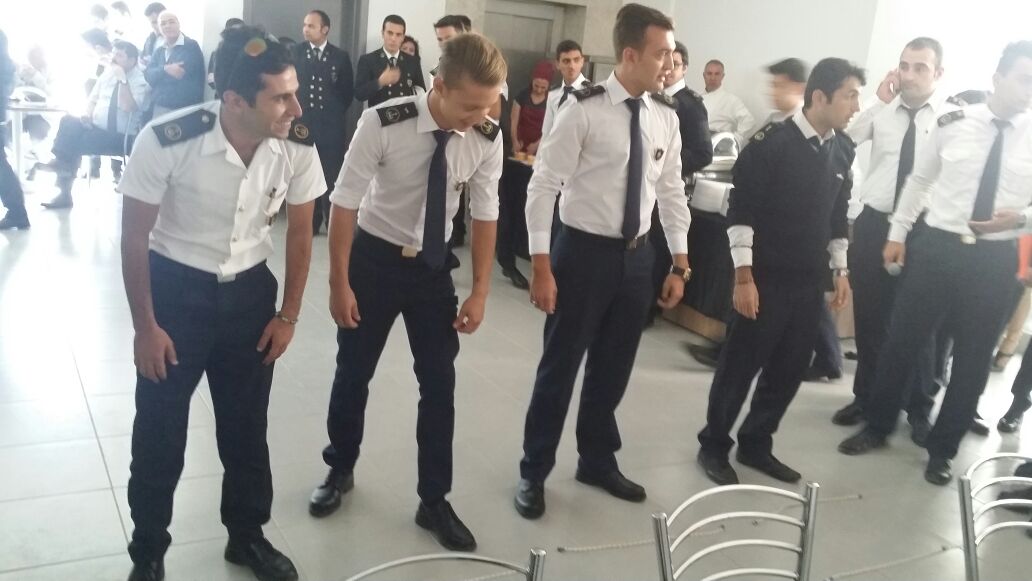 The ceremony which is in plan to be a tradition in the future began with the speech of Dean Prof. Dr. Mustafa ALTUNÇ from Faculty of Maritime Studies. Dr. ALTUNÇ said that,the University of Kyrenia would like to follow a tradition of creating firsts like it's brother university, Near East University which is known the "university of firsts". He also pointed that "As a university we created a cultural mosaic by blending our international students' different traditions and we intend to make a traditional meeting with our graduated students who wave their flags with glory and honor in the oceans. "
Vice Dean, Ocean Going Master Hilmi ŞAHLI during his speech said that they're planning to transfer the Turkish marine traditions, to local and international students, such as cooking rice and white beans on every sunday-lunch, onboard vessels, and because of that they wish to turn today's ceremony into a tradition.
After the competitions like knotting and guessing numbers, the winners took their prizes from the Founder Rector and other staff in charge. At the end of the food service, the one and only wish of all the participants was the persistence of firsts and the traditions.