"The assurance of future is an education that based on solid foundations; on the other hand, education is based on the teachers"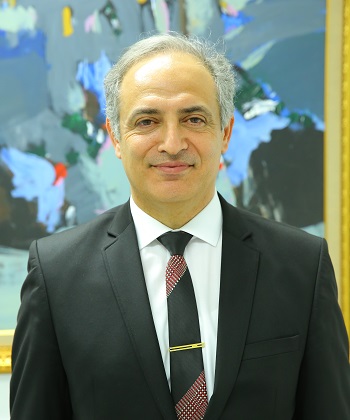 Educational sciences defines a general domain that covers fundamentally the entire processes and concepts related to education and teaching. Educational sciences is considered as the study of improving the teaching process including many study subjects ranging in a wide spectrum from psychology of learning, school counseling, assessment and evaluation methods, to determination of policies concerned with education and school management. Today, educational sciences has no longer been considered just only a body of study process focused on producing teachers but it is considered as a comprehensive discipline of science that evaluates relevant education policies and institutionalizes the planning of all teaching contents and methods to be applied at all levels from childhood to older ages.
In addition to all these, the phenomenon of "education" has gone beyond the boundaries of the classical approach to education, which largely adopts formal education processes as its main domain, and it has begun to cover new processes such as preschool, lifelong learning, continuous education and distance education.
In our era where information and skills relevant to education and training provide additional advantages to individuals in their professional lives, the courses within the context of "educational sciences" address not only to the students willing to be a teacher but also to individuals involved in any field of education. Educational sciences aspire to provide individuals with basic knowledge and skills that they can use not only in their professional lives but also in their daily lives.
Prof. Dr. Gökmen DAĞLI
Dean of Faculty of Education
The medium of instruction is in Turkish for the programs in Faculty of Education.
For further information about the programs, please use the link given below.
http://kyrenia.edu.tr/anasayfa/akademik/fakulteler/egitim-fakultesi/