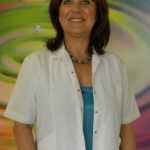 Our first dentist candidates, we are excited and happy to begin the 2017-2018 academic year with you.
Our outstanding academic staff as well as our laboratories and dental hospital equipped with the latest technology has been carefully prepared to provide a world class education for you.
Our goal is to train you as a fully equipped dentist in terms of professional knowledge and to graduate you as a physician with responsibility for the health of the community and who is also intellectual, innovative, highly self-confident, has effective communication skills and ethical principles, respectful of ethical values and above all who serve humanity by feeling the honor and value of his/her profession.
As our first physician candidates that we will raise and graduate proudly, you will always be very important and special for us. I would like to offer a warm welcome to you all.
Prof. Serap ÇETİNER
Faculty of Dentistry, Dean