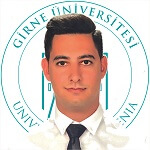 Distance Education is a type of education, which is being compared with traditional education and has confirmed its effectiveness with the results obtained from the studies.
Distance education provides advantages to both teachers and students in various ways. Distance education, which offers flexibility in time and place for both teachers and learners, can be used in different educational platforms.
As University of Kyrenia Distance Learning Center, we offer three courses: Atatürk's Principles and History of Turkish Revolution, Turkish and English lessons for both Turkish and English departments. Our university has chosen Moodle as the distance education platform. Thanks to Moodle, students can easily follow all course materials through the system, can access their course teachers and classmates via this system at any time.
In addition to the Moodle system, our students have the opportunity to reach their lecturers of the relevant courses and ask their questions via e-mail or face-to-face when they have difficulties.
As University of Kyrenia Distance Education Center, we work to provide our best, highest quality Distance Education service to our students. Our primary goal is to keep our students at the fastest and highest education level by constantly communicating with them at our Distance Education Center on campus or online.
University of Kyrenia
Distance Education Center Manager
Specialist Hasan TANGÜL