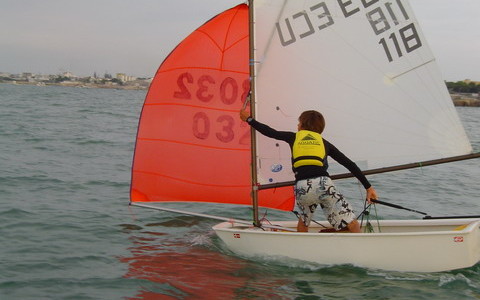 Aim:
Training youth who do like water sports and dedicated to protect sea life.
Trainings:
Optimist sailing courses:
Participants must be between 6-12 years of age. These courses are arranged throughout summer and spring times, out of school times.
Laser class sailing courses:
Participants must be at least 13 years old and over. These courses are given to those who do not have any sailing experience and are organized at any time of the year depending on the demands. After the trainees gain a certain level of experience, the courses are carried out in groups.
Amateur Boat Operator Course:
This course offers amateur boat operator licence and is based on both theoretical and practical trainings. The theoretical courses are given 5 days a week, in total 11 days, during evenings. This training is sufficient for taking the proficiency exam, however, those who wish to develop further experience can take sailing and boat operation courses. Trainings that are given in sea are carried out for 5 days and can be carried out any time depending on the weather conditions.
The school organizes sailing and jet ski races, and yacht rally at national and international level within the scope of its aims and objectives.