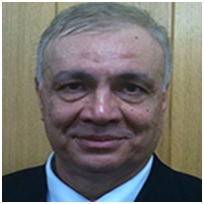 Dean's Message
Dear Students,
Welcome to University of Kyrenia, welcome to Faculty of Engineering which is one of the most advanced engineering faculties of the Eastern Mediterranean region.
Faculty of Engineering, accredited by the Higher Education Council of Turkey, has already gained a reputation with its intercultural student profile.
The Faculty of Engineering comprises a total of five departments on various engineering disciplines:
Electrical and Electronic Engineering,
Computer Engineering,
Mechanical Engineering,
Civil Engineering,
Aviation Engineering.
The Faculty of Engineering provides quality education and training opportunuties to ensure that its graduates are well educated to take the leading roles in their profession.
We are committed to accomplish the best possible and most innovative research and educational activities as well as ensuring to maintain the leadership of University of Kyrenia in innovative issues.
Our vision is solely based on the reflections of the educational needs of the 21th century. In this respect, we are dedicated to train highly motivated and knowledgeable engineers who are able to clearly define and solve problems, work in multidisciplinary settings within a variety research facilities and team-integrated research and teaching activities, and appreciate the needs for innovation.
Welcome to the Faculty of Engineering dedicated to train leaders of engineering, dedicated to push the boundaries of innovation...
Prof. Dr. Sezai DİNÇER
Dean of Faculty of Engineering