Headmasters of Primary Schools in the Kyrenia Region visited the University of Kyrenia and gathered information about the University's Technological Infrastructure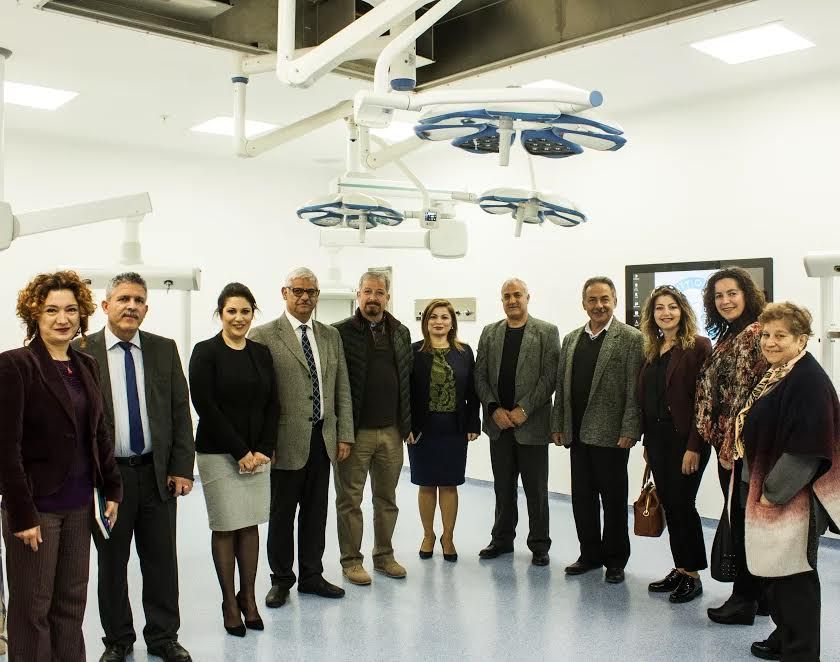 According to the press info release issued by the Directorate of Press and Public Relations of Dr. Suat Günsel University of Kyrenia, the Headmasters of the Primary Schools in Kyrenia Region paid a visit to the University of Kyrenia Hospital.
It was revealed that Headmaster of 23 Nisan Primary School, Osman Fırat; Vice Principal of Kyrenia Maarif Anaokulu, Cavidan Yağız; Headmaster of KTEV Şht. Hasan Cafer Primary School, Hilmi Bağcıer; Headmaster of Ağırdağ – Dağyolu Primary School Benan Ağdelen; Headmaster of Çatalköy Primary School, Suat Nailer; Headmaster of Esentepe Primary School, Mehmet Karaali; and Headmaster of Lapta Primary School Tamer Kombaycı has made the visit as a group.
It was also pointed out that the Vice Dean of the Faculty of Medicine and Dean of Faculty of Health Sciences Prof. Dr. Rüveyde Bundak provided the visitors information about the University Hospital.