Graduation Joy at the University of Kyrenia

According to the press release issued by the Directorate of Press and Public Relations Office of the University of Kyrenia, 2016-17 Academic Year Fall Term Graduation Ceremony for 8th term graduates took place on 18th January 2017 at Dr. Suat GÜNSEL University of Kyrenia Hospital, Lecture Hall. Oytun İKİBİROĞLU from Faculty of Maritime Studies, Maritime Transportation Management Engineering Department delivered a graduation speech and said "On behalf of me and my friends I would like to express our gratitude to all our expert academicians for training we took and also to our lecturers all ocean- going masters and chief engineers who have taught us the marine traditions. As the 8th term graduates of University of Kyrenia and 33rd term graduates of Maritime Faculty of Near East University we will take over the flag from our older sisters and brothers. With this great responsibility we believe that we will be the best reference in the marine industry for our brothers and sisters who are currently studying. It's difficult to be a sailor. Sailor is the one who's away from his house and loved ones for months. When you're a sailor ship crew will become your family and the ship will be your house. Sea teaches us discipline and how to stand upright when we meet with difficulties. So everyone cannot be a sailor. He concluded his speech wishing success to all graduates.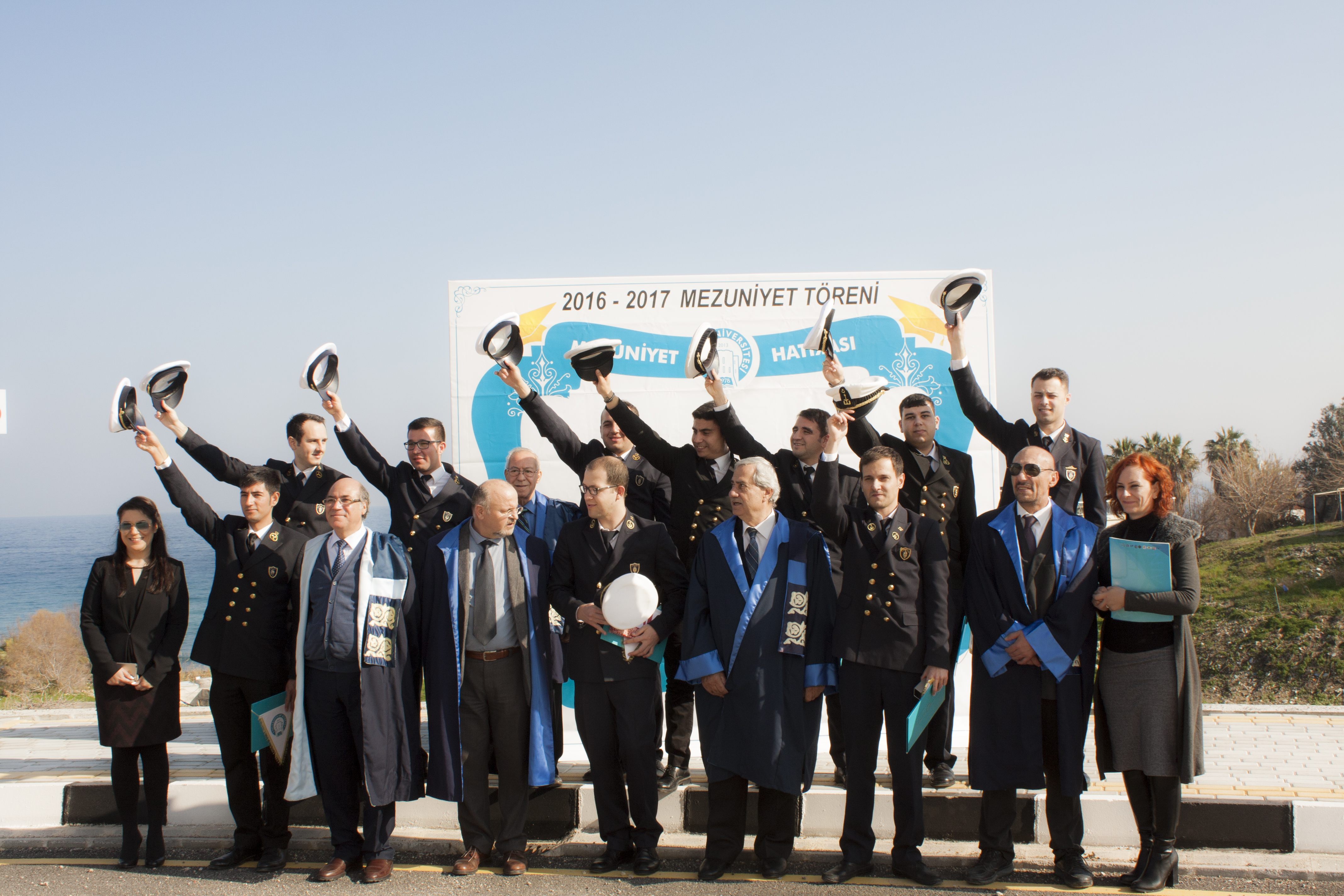 During their speeches at the graduation ceremony, Dean of Faculty of Maritime Studies Prof. Dr. Mustafa Altunç and Rector Prof. Dr. İlkay SALİHOĞLU both wished success to graduates and expressed how proud they are when giving graduates their diplomas from the University of Kyrenia which is the pioneer of quality standards in education as an institution. Ceremony ended with a graduation cocktail, after all graduates received their diplomas from Rector Prof Dr. İlkay SALİHOĞLU, Dean of Faculty of Maritime Studies Prof. Dr. Mustafa ALTUNÇ and Dean of Faculty of Maritime Management and Administration Prof. Dr. Aysel KARAFİSTAN.