At University of Kyrenia 2016-17 Academic Year Spring Term Registration will continue until February 10, 2017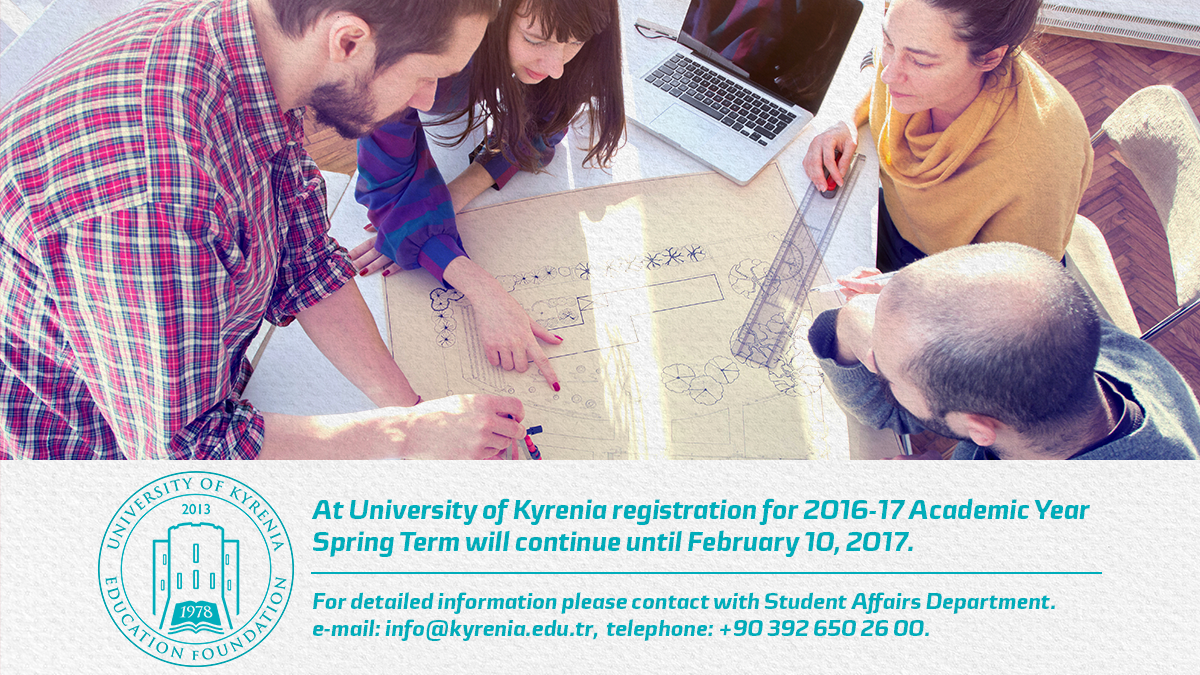 According to the statement made by Press and Public Relations Directorate of University of Kyrenia, TRNC and Turkish citizens carrying out their studies at other institutions have the right to apply for lateral transfer in the spring semester to relevant departments of University of Kyrenia which has 35 departments covering a wide range of fields from medical school to engineering and from law to economics. Applications can be made to the Students Affairs Directorate by February 10, 2017.
According to the statement of Students Affairs Directorate of University of Kyrenia, University of Kyrenia which has been offering a quality and modern education in English and Turkish language will be accept applications for faculty of Maritime Studies, Faculty of Maritime Management and Administration, Faculty of Marine Sciences, Faculty of Economics and Administrative Sciences, Faculty of Education, Faculty of Aviation and Space Sciences, Faculty of Architecture, Faculty of Engineering, Faculty of Health Sciences, Maritime Vocational School and Vocational School of Health Services and 35 related departments and also various scholarship opportunities will be provided to the students.
The spring semester registration applications will start on January 23, 2017, will continue until the end of the working day (16.30) on Friday, February 10, 2017. Candidates wishing to obtain detailed information about registration admission conditions and special scholarship opportunities can send an e-mail to info@kyrenia.edu.tr and also they may contact with Student Affairs Department by calling +90 392 650 26 00.
Documents required during application:
KY Application Form
Internationally valid passport copy which enables you to visit overseas countries.
Academic records, such as High School Diploma or equivalent degrees you have obtained
Your current/previous transcript belonging to a University
Course descriptions of your current/previous courses, if applicable. (Can be obtained from the University)